This week's featured application comes from Keith Thykeson (PGA) with Pioneer Synthetic Turf in Thousand Oaks, California.
Keith and his installer, Chris Zeilinger, installed a synthetic lawn and putting green in the client's backyard about eight years ago, and after following up with the client to see if they needed any maintenance to the turf, the client replied to say that he was in the middle of a new landscape project and was planning on adding more synthetic turf to his property.
In addition, he sits on the landscape board (Home Owner's Association) for his neighborhood, and they were in the process of approving a synthetic lawn application for front yards.  Having previously had synthetic turf installed, he was going to be the first to have it in his front lawn.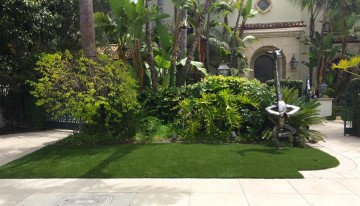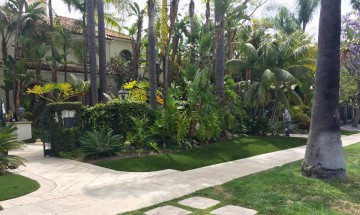 According to Keith, "After a meeting with the home owner, I displayed about 10 products for both him and his wife to see and when they approved the SoftLawn® Select, I told them both that the SoftLawn® Select had been approved in 10 other HOA communities for front yard applications.
"I shared a few HOA Synthetic Turf Guidelines for a front yard application with him.  I had been working with many HOA communities on their own Guidelines that we were approved in," Keith informed them.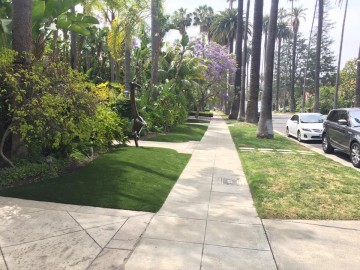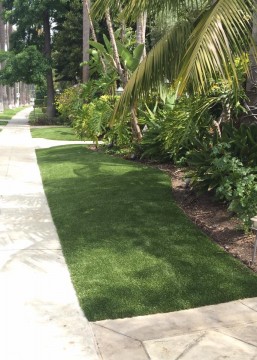 So far the clients have been thrilled and the job was completed about three weeks ago. Hopefully there will be more to follow!
Visit our application page for more information, browse our gallery for ideas and contact Synthetic Turf International® to Experience a Greener World!